Congratulations to SOMO Campers and Staff for raising $10,334.84 for BGMC this year at camp through offerings, sno cones, and the spiral bank!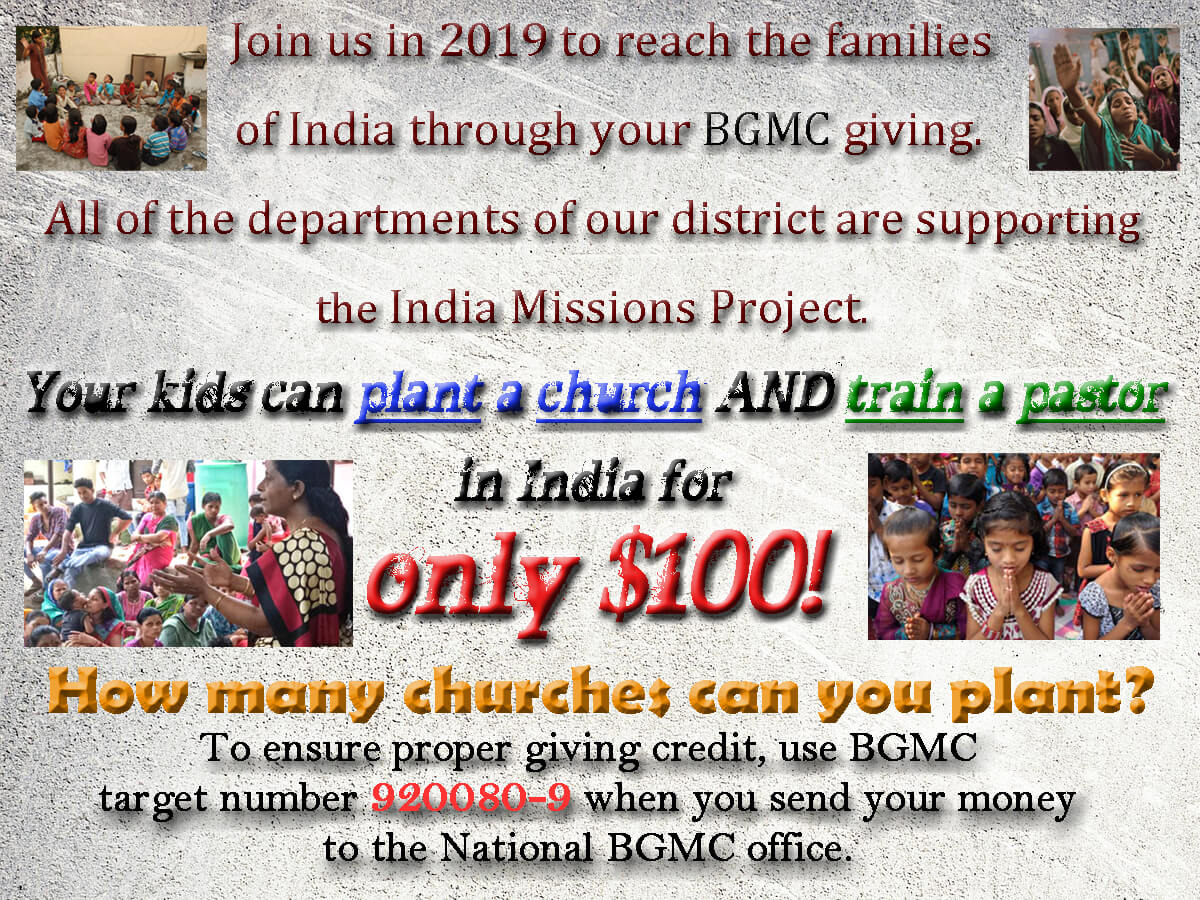 If you are looking for a BGMC project here on the homefront, Backyard Orphans is another worthy BGMC ministry. Eric Porter and his family would greatly appreciate your support! Be sure and include the target number!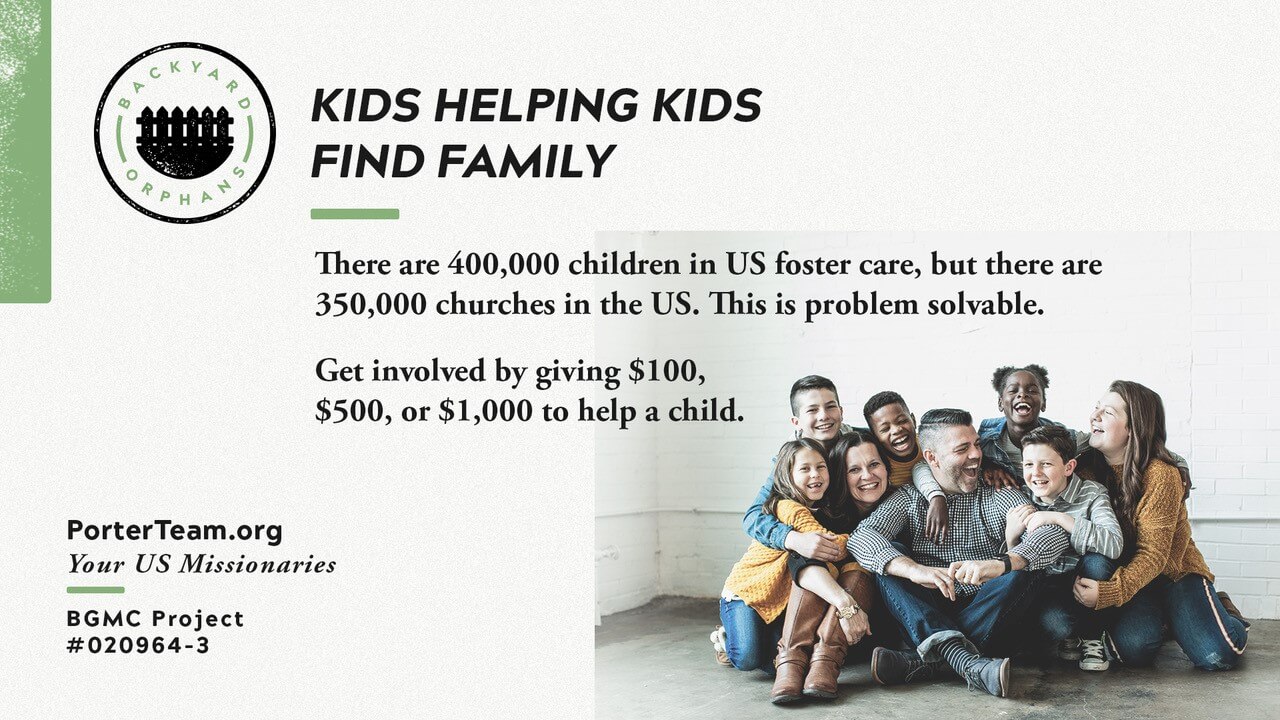 2018 Giving – $255,280.81
---
Southern Missouri District is doing well in BGMC giving! Thank the Lord for those leaders dedicated to teaching our kids about being involved in the Great Commission! And thank you to churches who made BGMC a priority with all of your congregation, even many adults are giving to BGMC missions. You are making a difference in the lives of many Missionaries.
BGMC has chosen the theme: "Count on Me!" to be used during 2018 and 2019. "COUNT ON ME….TO PRAY….TO GIVE….TO GO!"The new two-year BGMC theme is "Count on Me… to pray… to give… to go." This theme was birthed in the story of Jonathan and his armor-bearer found in 1 Samuel 14. Jonathan felt God wanted to do something amazing, and he asked his armor-bearer if he would join him. His armor-bearer responded by saying, "I am with you!" In other words, he was telling Jonathan, "Count on me!"
We want each kid to say:
"Count on Me" to do my part to reach the world
"Count on Me" to pray
"Count on Me" to give
"Count on Me" to go
We want every KidMin leader to say:
"Count on Me" to teach my kids about missions and BGMC
"Count on Me" to create a heart of compassion in kids
"Count on Me" to be an example in prayer
"Count on Me" to be an example in giving
Click Here for RESOURCES for Celebrating The "COUNT ON ME" Theme!!!
Just Getting Started?
Contact our District Office and ask for Jim. Let him offer creative ways to challenge your congregation to excel in BGMC. We want to challenge each pastor and church to new heights and possibilities for BGMC. Video clips and BGMC promotional materials are available at the link below. You may also call and request to borrow a Buddy costume, Inflatable, banner, or video clips for your next event.
For ideas to raise funds for BGMC call: 417.881.1316 or Email: jcalvin@somoag.org
Invests Kids in Missions
Helps kids know God and identify with His mission
Acknowledges that kids are created by God for His purposes
Assists kids in identifying the gifts God has invested in them for extending His Kingdom
Equips kids to know, care, and reach the lost.
Mobilizes kids to DO the Great commission NOW
Prepares kids to respond to God`s call to a lifetime of missions service
Teaches Kids to Invest in Missions
Starts kids investing in missions early even though the amount invested may be small
Encourages kids to give something to missions each month for the rest of their lives
Helps kids to diversify their funds and invest in all the nations of the world
Teaches kids to invest thier money …to "lay up treasures in heaven"