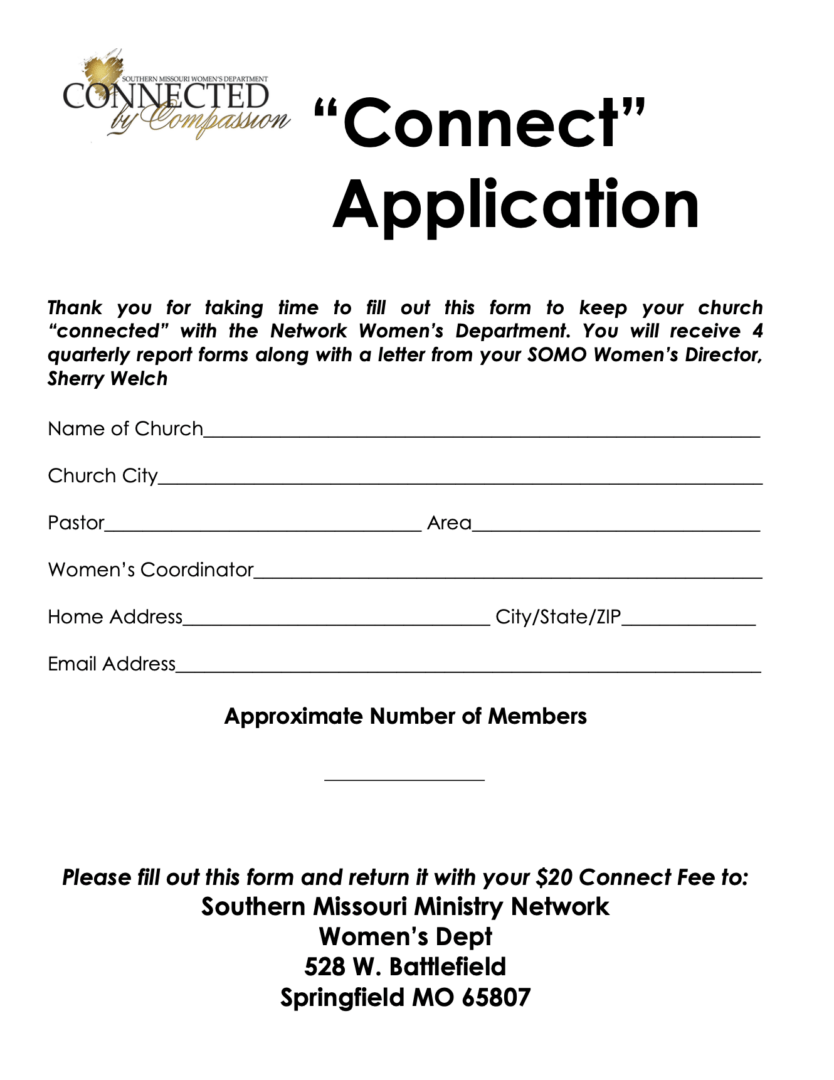 To "CONNECT" with the SOMO Women's Department is to support this ministry with your financial support as well as your prayers. Please print this form, fill out, and mail with your yearly fee to the Network Office.
---
$20 FEE | This yearly fee will help with office and administrative costs.
PRAYER | We can not reach the women of Southern Missouri without your prayers and support.
Compassionate Heart Room Inventory Sheet