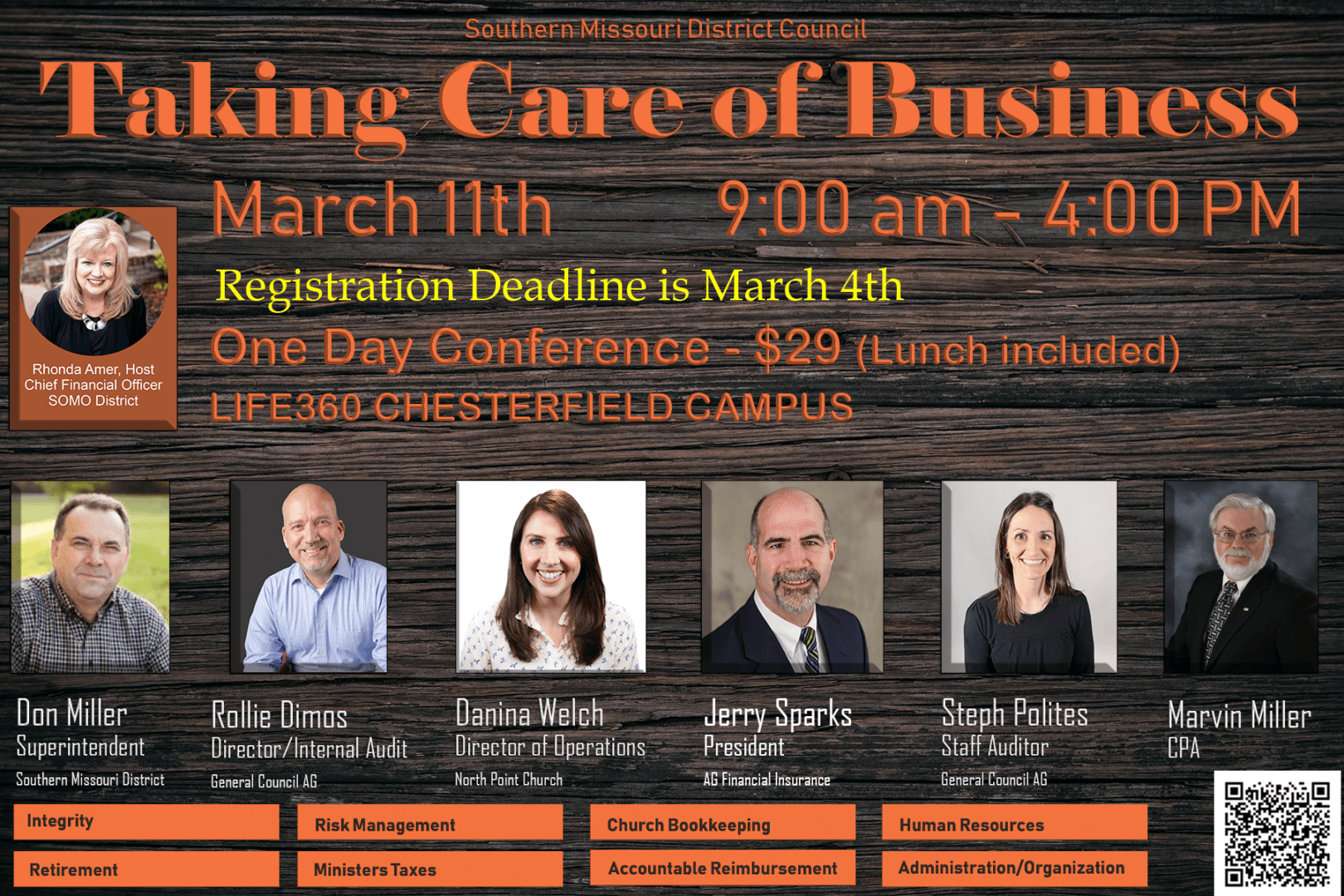 We are excited to announce the new date set for the Taking Care of Business One Day Conference!! Our new date is March 11th.
REGISTRATION
If you did not contact our office and cancel your registration from the previous date then you are already registered for the new dates.
If you are already registered from the previous date and this new date does not work for your schedule email, Kevin Parkison, at kparkison@somoag.org and he will process your refund.
It is my desire that you will still make this event a priority and also bring key leadership from your church. Once again, we will get the change of date to you in the near future and look forward to seeing you in the spring.
Serving together,
Rhonda Amer
Chief Financial Officer
Southern Missouri District